Elders Visit Traditional Land at Blunden Harbour with Kwa'lilas Hotel Art Curator
A group of Gwa'sala Nakwaxda'xw elders took Kwa'lilas Hotel art curator, Shain Jackson, on a boat trip this week to Blunden Harbour. By going on the trip to their home land, Shain gained a deeper understanding of the history to make the cultural connection to the art work that is being created for Kwa'lilas Hotel. Big thanks to Shain for covering the trip and sharing the meaningful experience with our elders!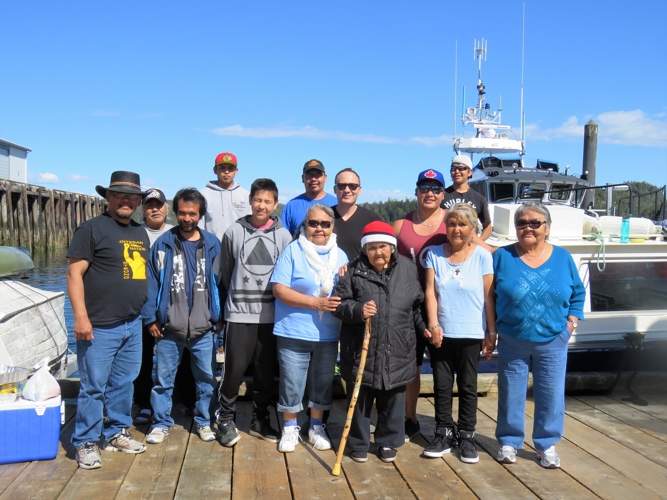 From left to right: Norman Charlie, Johnny Henderson, Simon Paul, Andrew Point, Wesley Walkus, Kathy Walkus, Shain Jackson, Janet Paul, Eddie Walkus, Jordan Henderson, Hazel Parkins and Gertie Walkus.[/caption]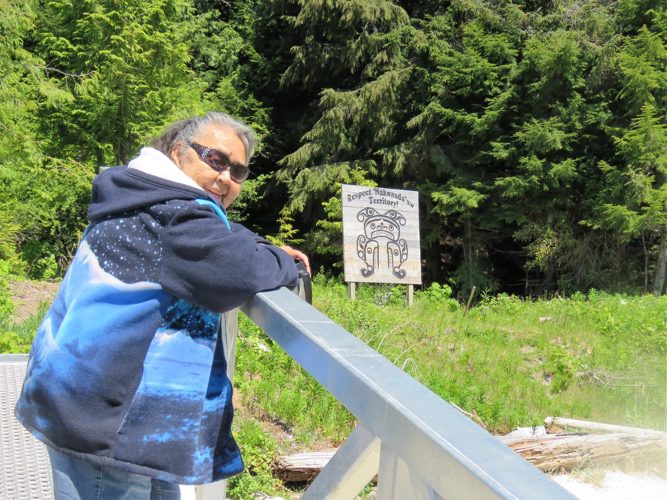 Kathy Walkus enjoys a boat trip to Blunden Harbour for Gwa'sala Nakwaxda'xw elders, to make the cultural connection between their territory and their artwork.