Meet Sherry Baumgardner and Scott Roberts, Our Business and Marketing Consultants
The Riata Partners team of Sherry Baumgardner and Scott Roberts is providing the KEDC team with business and marketing advice to help the team continue to grow. Between the two of them, this dynamic duo has 50 years of experience in the hospitality industry and working with First Nations. They advise to our team to help make better business decisions and help the hotels and community succeed.
Sherry is a Senior Marketing Consultant with 20 years of background in the hospitality industry, paired with an MBA in Hospitality & Tourism from the University of Guelph. Previously, she has worked for Twist Marketing as a Senior Consultant as well as Coast Hotels and Resorts as Director of Marketing where she was responsible for branding and marketing the company's 29 hotels in western Canada. A lover of the outdoors, Sherry's interests include running, yoga, hiking, snowshoeing and photography. She is also a strong believer in working hand-in-hand with the community to help make the project the best that it can be while learning from each other.
"It's not very often that you get to work on a project that has the potential to grow an entire community. The success of Kwa'lilas Hotel, Pier Side Landing and k'awat'si Tours is the success of GNN and Port Hardy. They are catalysts to growing tourism and business on the North Island. The icing on the cake is the opportunity to work with great people while promoting a truly beautiful part of our world."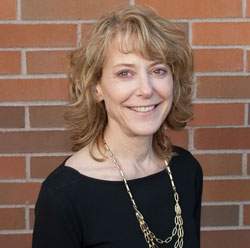 Scott has a wide background of working with Aboriginal communities in western Canada. Focusing on business performance and strategy development, he has worked with First Nations entities, accommodation providers and community developers. He has been working with the Gwa-sala-'Nakwaxda'xw Nations to help grow business and tourism initiatives. He gives the team strategic direction which will help us achieve our business goals, develop skills and continue to create employment opportunities for community members.
Drawing upon three decades of domestic and international business experience within the aviation and hospitality industries, Scott is assisting to create an exceptional goal oriented team within the Port Hardy community. Working with the mindset that everyone in an organization has an opportunity to create an exceptional guest experience, Scott is proud of the visionary progress that is being made among the team in delivering superior customer service.
"There are not many times in one's career that you are able to be involved in something that feels right in your heart and at the same time have a measurable impact on the community and the individuals you are privileged to work with".
When Scott isn't in Port Hardy, he lives in North Vancouver. Scott is a frequent roller blader around the seawall in Vancouver. He and his wife, Rhonda travel extensively and often enjoy exploring the back roads of British Columbia for a weekend get-away.